"Waiting On" Wednesday började hos Jill på
Breaking the Spine
och är till för att visa böcker man längtar efter.
I Was Here av Gayle Forman
Releasedatum: 27 januari 2015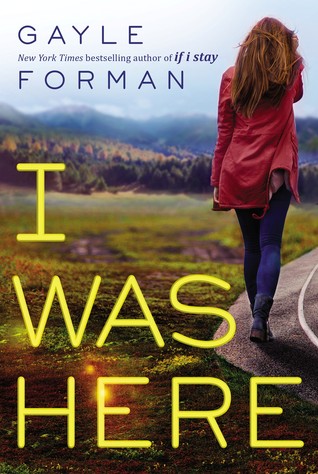 When her best friend Meg drinks a bottle of industrial-strength cleaner alone in a motel room, Cody is understandably shocked and devastated. She and Meg shared everything—so how was there no warning? But when Cody travels to Meg's college town to pack up the belongings left behind, she discovers that there's a lot that Meg never told her. About her old roommates, the sort of people Cody never would have met in her dead-end small town in Washington. About Ben McAllister, the boy with a guitar and a sneer, who broke Meg's heart. And about an encrypted computer file that Cody can't open—until she does, and suddenly everything Cody thought she knew about her best friend's death gets thrown into question.
Tankar:
Jag tycker så mycket om allt jag har läst av Gayle Forman hittills och jag ser så mycket fram emot att läsa något nytt av henne.