"Waiting On" Wednesday började hos Jill på
Breaking the Spine
och är till för att visa böcker man längtar efter.
Red Queen av Victoria Aveyard
Red Queen Trilogy #1
Releasedatum: 10 februari 2015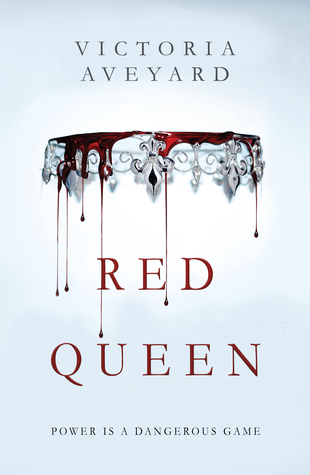 Mare Barrow's world is divided by blood--those with common, Red blood serve the Silver- blooded elite, who are gifted with superhuman abilities. Mare is a Red, scraping by as a thief in a poor, rural village, until a twist of fate throws her in front of the Silver court. Before the king, princes, and all the nobles, she discovers she has an ability of her own.
To cover up this impossibility, the king forces her to play the role of a lost Silver princess and betroths her to one of his own sons. As Mare is drawn further into the Silver world, she risks everything and uses her new position to help the Scarlet Guard--a growing Red rebellion--even as her heart tugs her in an impossible direction. One wrong move can lead to her death, but in the dangerous game she plays, the only certainty is betrayal.
Tankar:
Alltså. Det här är min mest efterlängtade bok för 2015. Jag har längtat och väntat på den ända sedan jag först hörde talas om den, vilket var bara dagar efter att det blivit klart att den skulle ges ut, och jag kan verkligen inte vänta tills jag får läsa den. Och omslaget är så himla fint så jag vet inte ens vad. Kan det bli februari nu eller?!