"Waiting On" Wednesday började hos Jill på
Breaking the Spine
och är till för att visa böcker man längtar efter.
The Glass Arrow
av
Kristen Simmons
Releasedatum: februari 2015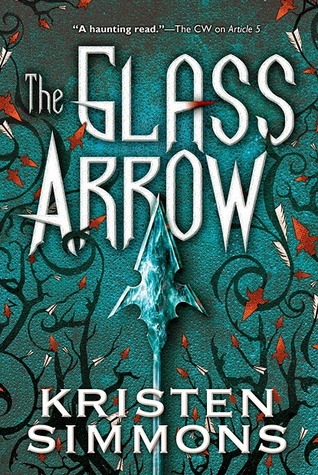 In a world where females are scarce and are hunted, then bought and sold at market for their breeding rights, 15-year old Aya has learned how to hide. With a ragtag bunch of other women and girls, she has successfully avoided capture and eked out a nomadic but free existence in the mountains. But when Aya's luck runs out and she's caught by a group of businessmen on a hunting expedition, fighting to survive takes on a whole new meaning.
Tankar:
Jag tycker att den här boken verkar så. himla. bra! Jag ser så mycket fram emot att läsa den och omslaget är så fint!