"Waiting On" Wednesday började hos Jill på
Breaking the Spine
och är till för att visa böcker man längtar efter.
The Ruby Circle av Richelle Mead
Bloodlines #6
Releasedatum: 10 februari 2015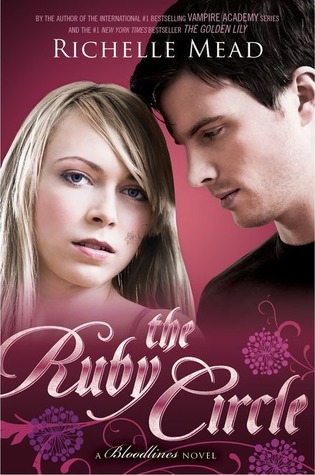 Sydney Sage is an Alchemist, one of a group of humans who dabble in magic and serve to bridge the worlds of humans and vampires. They protect vampire secrets—and human lives.
After their secret romance is exposed, Sydney and Adrian find themselves facing the wrath of both the Alchemists and the Moroi in this electrifying conclusion to Richelle Mead's New York Times bestselling Bloodlines series. When the life of someone they both love is put on the line, Sydney risks everything to hunt down a deadly former nemesis. Meanwhile, Adrian becomes enmeshed in a puzzle that could hold the key to a shocking secret about spirit magic, a secret that could shake the entire Moroi world.
Tankar:
Det här är en av mina favoritserier och jag ser så fruktansvärt mycket fram emot att få se hur den slutar, samtidigt som att jag är så ledsen att det snart tar slut. Jag älskar Sydney och Adrian så mycket och jag kommer verkligen att sakna dem när den här boken är över.